May Chapter Meeting – Kasey, Nate, Randy, and In-Person Silent Auction – Tuesday, May 2nd at Juniors in River Falls – Live and via ZOOM.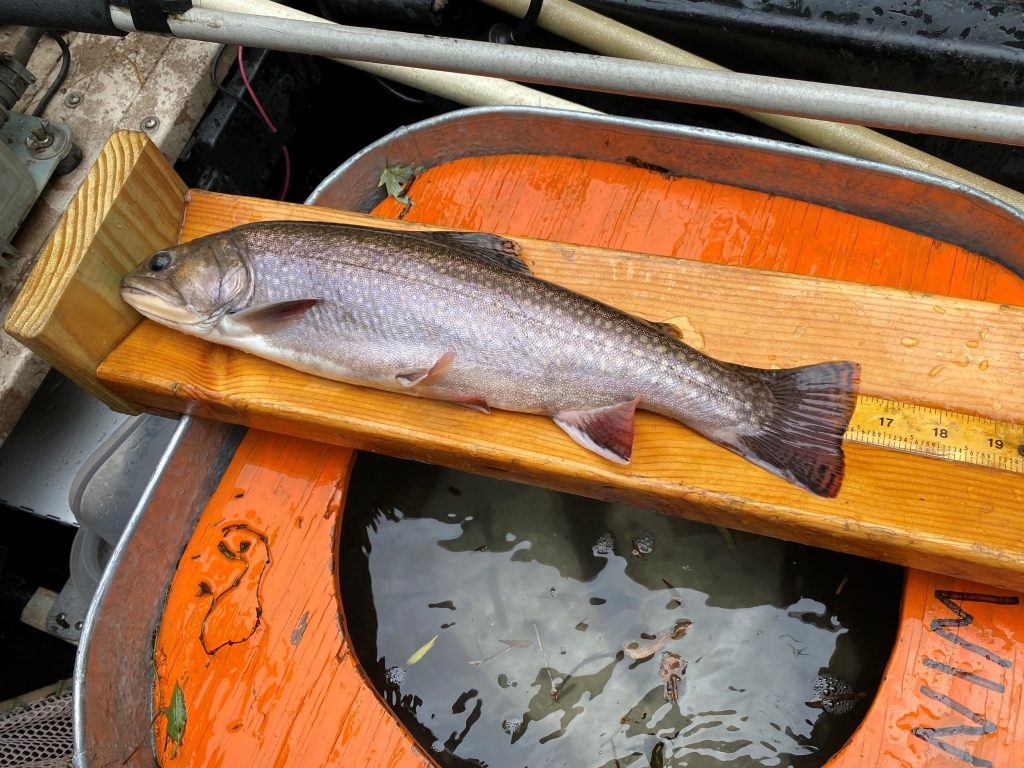 Above is the largest brook trout from the 2022 shocking studies. Will Kasey reveal the location?!!??! Show up to find out!!!

Our DNR fisheries biologist Kasey Yallaly, will be presenting a talk titled, "2023 Seasonal Trout Movement Study and 2022 Trout Survey Results." Where did she get that fish and where will it be at different times throughout the year??!?!?

Nate will be speaking about the use of ERO structures for Marlin habitat restoration in our area streams….. well, actually….
Nathan Anderson our DNR habitat specialist will be giving a talk titled, "Trout Habitat Update 2023." Get in the know about our area stream improvements!
YOU WANT MORE! WE GOT MORE!!!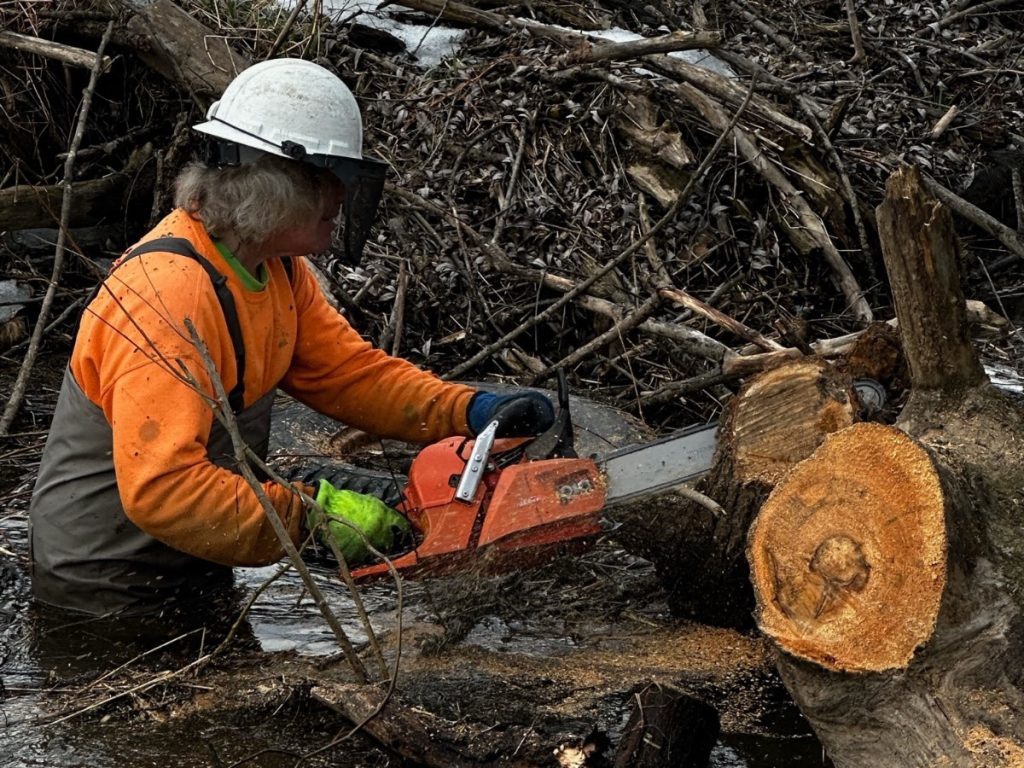 If these two rock stars aren't enough for you we have Neil Young….. I mean Randy Arnold giving out his volunteer awards! Come say thanks to the volunteers that allow you to fish our stream improvements without hanging up in in buckthorn and boxelder every cast. We are not worthy!!! Thank you volunteers!!!
HOW BOUT MORE!!!
We are going to have an in-person silent auction. There will be items from our on-line auction that didn't sell, often at reduced starting bids. Check out the artwork! The on-line photos didn't do them justice! We also have new items that did not appear in the on-line action. Close to 20 items total!!!
This is one meeting you don't want to miss!!! We'll give you the whole seat, but you'll only need the edge!
Dining (your dime) and auction start at 6 pm, at Juniors in River Falls. Meeting is at 7 pm. Auction will end 30 minutes after the end of the Kasey and Nate's presentations. Cash, check, and credit card will be accepted for the winning bids.
If you can't make this meeting in person, use the ZOOM link below.
Kiap TU Wish is inviting you to a scheduled Zoom meeting.
Topic: May Chapter Meeting
Time: May 2, 2023 07:00 PM Central Time (US and Canada)
Join Zoom Meeting
https://us02web.zoom.us/j/87610149910?pwd=QjNEckpGMHRlZmQ3NC96aGhSNFN2Zz09